Custom Printed Wallpaper
We can turn your photos or artwork into a stunning mural for any wall.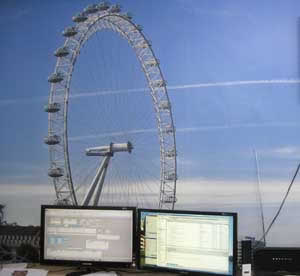 We can design, print and even install custom-printed wallpaper for a variety of purposes.
The possibilities are endless...

Use your business reception to market your business, services or products.
Re-vamp your lounge room with a stylish design.
Decorate your child's bedroom with a colourful picture.

Think big - the size is up to you! We can print any dimensions you desire.
We produce beautiful PVC-free wallpaper using latex ink which is water-based and environmentally friendly. If you are environmental/health conscious, here is some reassurance... Our wallpaper and the inks used for printing are approved according to health-related environmental criteria such as GREENGUARD Children and Schools Certification.
The wallpaper has been designed to be enjoyed for many years; in fact, it has been tested to resist fading for 20 years.
Once installed the wallpaper can be washed with a mild mixture of soap and water. Please note that abrasive cleaners and harsh chemicals may damage the print.
Smooth surfaces are optimal for installation, but in can be applied to textured walls (such as plaster). Please note that damaged areas will need to be patched and primed before installation.
If it is time for a change, the wallpaper can be removed. Using a large sponge and water, you can easily peel away each panel and sponge away any remaining adhesive.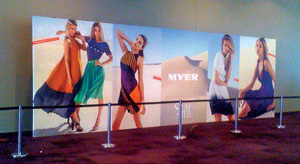 What Do You Need to Provide?
Choose from the following options:
Provide us with your electronic artwork by email, on a thumbdrive or on disc.
Provide us with your requirements and and we'll do the artwork for you.
If it is a photo you wish to have printed on wallpaper:

Provide us with your electronic photos by email, on a thumbdrive, or on disc.
Bring in photos for us to scan if you don't have an electronic copy.
Provide an old or damaged photo for us to restore.
Let our professional photographer do the photography for you.
Can't decide what would look best for your item? One of our creative and knowledgeable team members can suggest options for you.
For further information, for a quote or to place an order please email or phone (08) 9478 2611.