Exhibition and Trade Show Displays
Let us take care of your entire exhibition from start to finish...
We can help to design, manufacture and install all of your exhibition or trade show needs:
Booth displays - speak to us and we can help determine what will work best for the occasion
Posters - printed or mounted on a large range of materials depending on the situation
Banners - including easy to transport and store pull-up banners - great for re-use
Display boxes - manufactured from MDF and covered with printed vinyl
Front runner graphics - printed on a wide range of materials to suit your needs
Custom printed wallpaper - designs or photographs that can be adhered to a material of your choice - (see example below)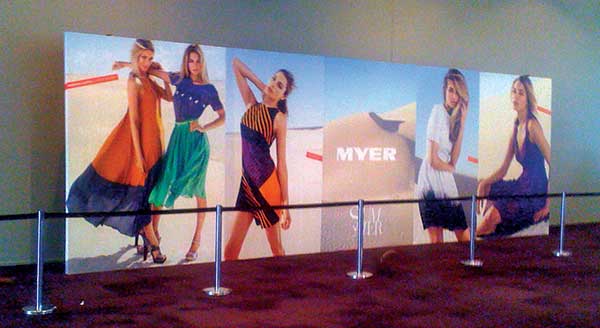 What Do You Need to Provide?
Choose from the following options:
Provide us with your electronic artwork by email, on a thumbdrive or on disc.
Provide us with your requirements and logos and we'll do the artwork for you.
Can't decide what would look best for your event? One of our creative and knowledgeable team members can suggest options for you.
For further information, for a quote or to place an order please email or phone (08) 9478 2611.