What Can We Do For Your Event or Conference?
The Big Picture Factory is a one-stop-shop capable of taking care of many of the needs of your event or conference...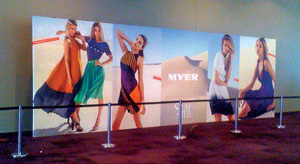 Lecterns & Media Boards Make an impact at your next conference or event and have your branding stand out - we can print logos, text, designs or photographs on materials such as self-adhesive vinyl or wallpaper and adhere them to a material appropriate for your needs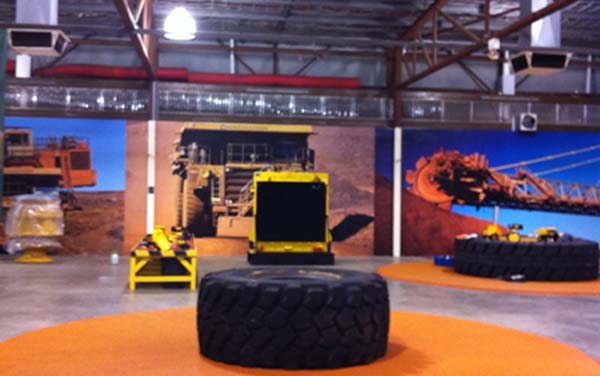 Custom-Printed Decor Our decor options can be used to customise and personalise your conference or event. Materials include wallpaper, roll-up blinds and doors - we can personalise any blank space you may have. These items are perfect for temporary use. Even wallpaper can be easily removed once the event is over

Floor Graphics You can even consider utilising your floor space for branding or decorative purposes
Banners & Flags Choose from a large range of exterior or interior banners and flags to draw attention - whether for your special event or for permanent use at a venue
Posters We can print posters of any size to advertise your special events or items. We can print on light-weight, foldable materials perfect for travel and conferences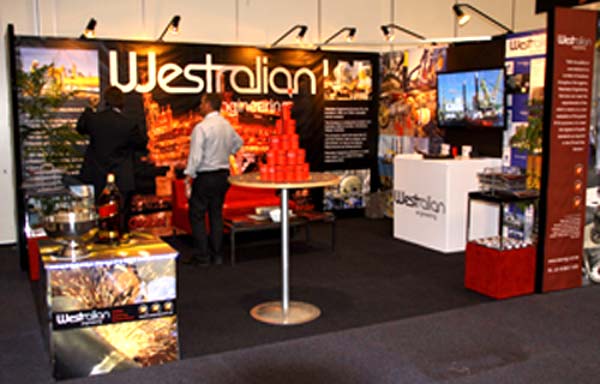 Exhibition & Trade Show Displays We can help to design, manufacture and install all of your exhibition or trade show needs including booth displays,display boxes, front runner graphics, posters, and banners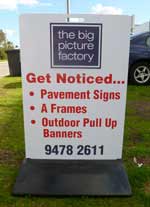 Moveable Signage Help your event be noticed with moveable signage - valuable for every day use or special events. Available as A-fames, roster signs, pavement signs, pull-up banners or any other shape or material you desire
Signage We can design, print and install all of your interior and exterior signage needs on a wide range of materials including materials suitable for temporary use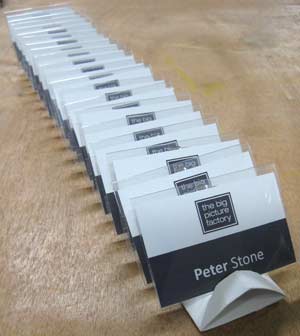 Name Badges Let us take care of the design and printing of your name badges. We can print the them in black and white or full colour - allowing for you to add company or event logos. We insert them in their holders and provide them to you alphabetised in custom-designed stands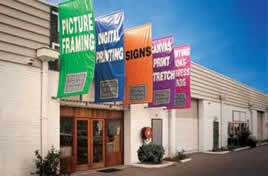 Building Signage We can design, print, and install all of your interior and exterior signage needs on a wide range of materials, including window signage
Variable Data Do you need individually named or numbered items? We can produce personalised invitations or cards, numbered tickets, mail merges and direct market advertising and personalised or numbered self adhesive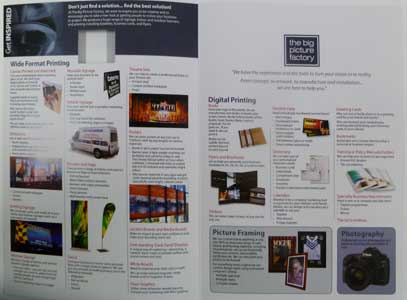 Flyers & Brochures Let us help you to promote your event or conference with professional advertising material
Invitations & Tickets Have us produce personalised invitations or tickets for your event's attendees
Stationery We can take care of all of your personalised stationery needs - business cards, vouchers, letterheads, compliment slips, and envelopes...
Shirts with Iron-on Transfers An affordable option for an event-specific uniform
Vehicle Signage Advertise your event or business on a moving marketing machine
Binding & Books From one copy to thousands, we can take care of your binding and book manufacturing needs. Binding options include saddle stitching (stapling), wiro binding, plastic spiral binding, perfect binding (standard books), and hard covers
Stickers We can make stickers of any size for any use
Fridge Magnets Promote your event on a household's most used item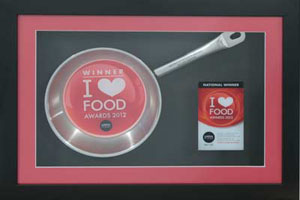 Picture & Memorabilia Framing You name it, we frame it - photos, awards, certificates, artwork, and any other memorabilia. We have a large range of framing materials available; both conventional and unique. We can also print your images to canvas and stretch them over a wooden frame
Photography Professional on-site photography - we can take the photos and then print, frame, or mount them, or even turn them into wallpaper! We can also restore your old photos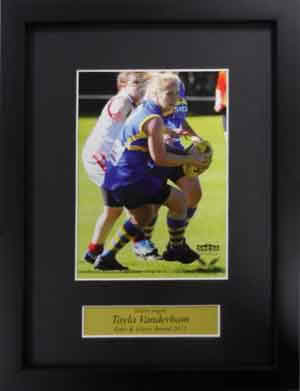 Photo Trophies A stylish and cost-effective award, complete with a photo and plaque
Calendars Have us produce professional calendars for your event attendees as a marketing memento
The List is Endless... If you can't find what you need, please contact us and we will endeavour to accommodate your requirements... we love a challenge
For further information, for a quote or to place an order please email or phone (08) 9478 2611.