Floor Graphics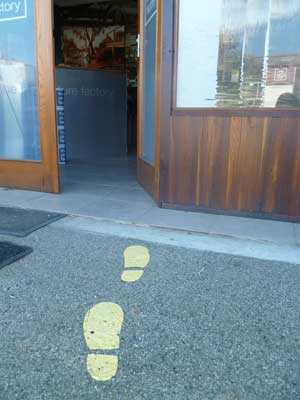 Increase your marketing by utilising some otherwise wasted space
The Big Picture Factory can design and produce self-adhesive vinyl cut floor graphics for your building.
This is a great way of making the most of your space and creates a unique marketing medium to help your business or product to stand out.
Draw attention to your business or advertise a particular product. The graphics are available for both internal or external use.
What Do You Need to Provide?
Choose from the following options:
Provide us with your electronic artwork or photographs by email, on a thumbdrive or on disc.
Provide us with your requirements and logos and we'll do the artwork for you.
Can't decide what would look best for your display? One of our creative and knowledgeable team members can suggest options for you.
For further information, for a quote or to place an order please email or phone (08) 9478 2611.