General Signage
The Big Picture Factory can design, print and install all of your interior and exterior signage needs on a wide range of materials.
If you can think of a sign, we can make it... or if you are having trouble thinking of what signage is right for you, we can even help you to decide!
We can design and produce general signage on on an appropriate custom selected material:
Foam - Great for inside use.
Corflute - Weatherproof material suitable for outside use. Available in 3mm or 5mm thicknesses.
MDF - Medium density fibreboard (a wood product) great for blockmounting special posters.
PVC Rigid - A light-weight, waterproof signage option available in 1mm, 2mm, or 3mm thicknesses.
Alucabest - A composition of PVC and aluminium. Light and perfect for outside use. Available in 2mm, 3mm, or 4mm thicknesses.
Sign White - Powder coated steel - 0.55mm thick. Generally used for signage attached to buildings.
Please click on the images or links below to view details of signage options available: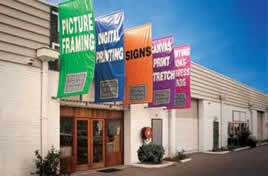 Building Signage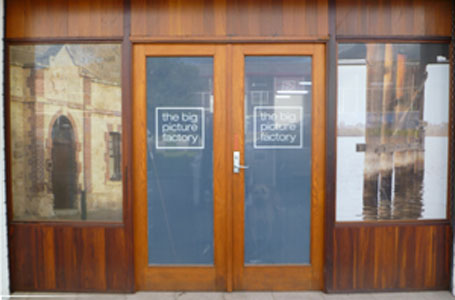 Window Signage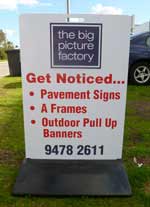 Moveable Signage
Vehicle Signage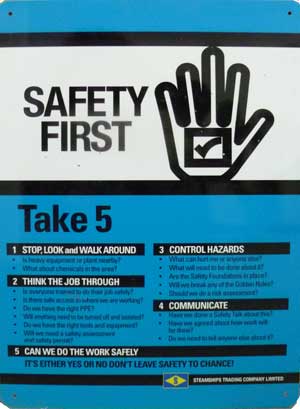 Safety Signage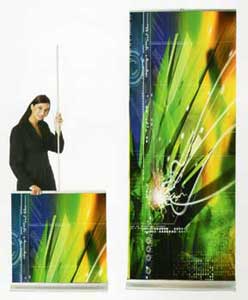 Banners & Flags
Can't decide what signage would look and work the best for you? One of our creative and knowledgeable team members can suggest options for you.
For further information, for a quote or to place an order please email or phone (08) 9478 2611.