What Can We Do for You... As an Artist / Photographer?
The Big Picture Factory is a one-stop-shop capable of producing many unique personalised items...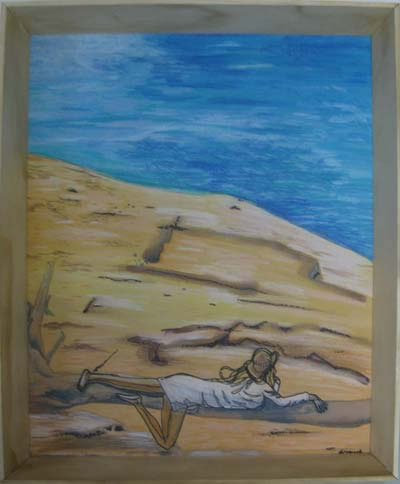 Picture, Artwork & Memorabilia Framing You name it, we frame it - photos, artwork, awards, certificates, memorabilia... We have a large range of framing materials available; both conventional and unique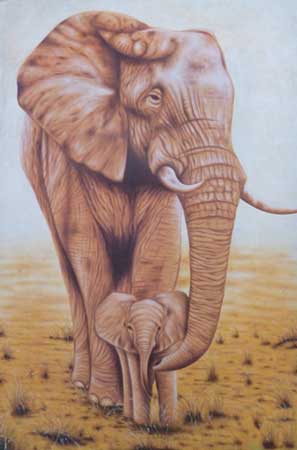 Canvas We can print your images to canvas and stretch them over a wooden frame or stretch your original pieces of art
Stationery Why not have us create professional and stylish business cards or personalised vouchers, letterheads, compliment slips, and envelopes?

Personalised Invitations or Cards Using your own artwork or photos we can design and produce unique greeting cards or invitations. Why not turn your art into greeting cards you can on-sell? We can even individually address invitations using our variable data techniques - for example personally addressed exhibition invitations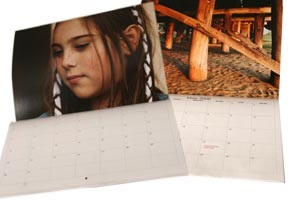 Calendars Have us produce professional calendars of your artwork or photos to on-sell or to give to your customers as a marketing memento
Fridge Magnets Turn your artwork or photos into a keepsake that can be stuck onto a household's most used item
Stickers We can make stickers of any size for any use
Bookmarks Why not create a small, inexpensive item of your artwork or photo to sell or give away?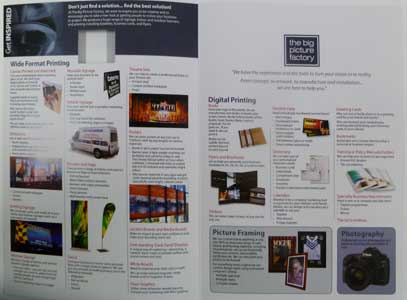 Flyers & Brochures Let us help you to promote your artwork and photos with professional advertising material. Why not have us produce flyers for your next exhibition?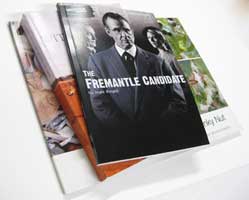 Binding & Books We can manufacture your books - even single or several copies of photo books, memoirs, poetry books... Binding options include saddle stitching (stapling), perfect binding (standard books), hard covers, wiro binding and plastic spiral binding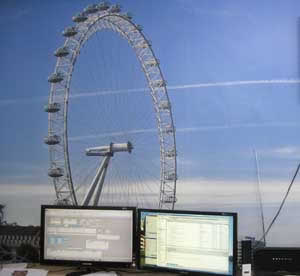 Custom-Printed Decor Give your home or studio some personal flare with our decor options. Options include wallpaper, roll-up blinds and doors. We can personalise any blank space you may have using your own pieces of art or photos
Signage Why not have us design, print and install creative, personalised interior or exterior signage for your studio or home on any one of our wide range of materials, including window signs?
Vehicle Signage We can print unique decals or bumper stickers for your vehicle - imagine having your car decorated with your own artwork or photo

Banners & Flags We can create an extensive range of exterior and interior banners for your exhibition or special event
Moveable Signage Help your studio or exhibitions be noticed with moveable signage - valuable for every day use or special events. Available as A-fames, roster signs, pavement signs, pull-up banners or any other shape or material you desire
Posters We can print posters of any size for your exhibitions and events. We can print on light-weight, foldable material perfect for travel or storage
Shirts with Iron-on Transfers An affordable and fun option for your next exhibition or event. We can even produce shirts with your artwork or photos on
Variable Data Do you need individually named or numbered items? We can produce mail merges and direct market advertising, numbered tickets, personalised or numbered self adhesive,and name badges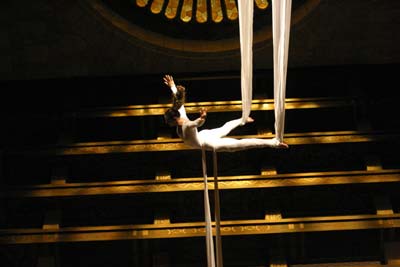 Photography Professional on-site photography - we can take the photos and then print, frame, or mount them, or even turn them into wallpaper! We can also restore your old photos
The List is Endless... If you can't find what you need, please contact us and we will endeavour to accommodate your requirements... we love a challenge!
For further information, for a quote or to place an order please email or phone (08) 9478 2611.