Bookmarks
Bookmarks are a unique idea for either a personal or business project.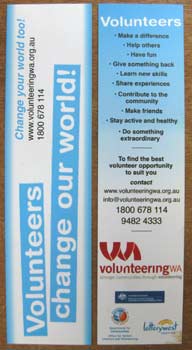 At The Big Picture Factory we can design and manufacture bookmarks. There is no minimum number required for orders so we can produce several or several thousand!
Business bookmarks
Are you looking for a unique marketing medium for your business, products or services?
Bookmarks can be an affordable and individual idea for getting your name out there.
Personal bookmarks
Why not create a small, inexpensive but personal gift for your family and friends?
We can help you to create a bookmark using a family photo, multiple photos, artwork, or even your child's work of art.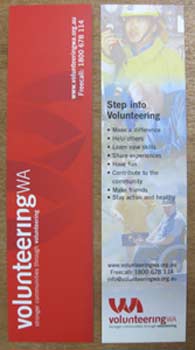 Various options are available including:
Full colour or black and white
Laminated with either matt or gloss
Folded with either two, three, or four panels
Rounded corners or other unique shapes
Various stock - paper or card of various thicknesses
We can either create your artwork, modify existing artwork, or simply print directly from your existing artwork.
What Do You Need to Provide?
Choose from the following options:
Provide us with your electronic artwork by email, on a thumbdrive or on disc.
Provide us with your requirements and logos and we'll do the artwork for you.
If you wish to have photos printed on the bookmarks:

Provide us with your electronic photos by email, on a thumbdrive, or on disc.
Bring in photos for us to scan if you don't have an electronic copy.
Provide old or damaged photo for us to restore.
Let our professional photographer do the photography for you
If you wish to have works of art printed on the bookmarks provide the artwork for scanning or photographing.
Can't decide what would look best for your item? One of our creative and knowledgeable team members can suggest options for you.
For further information, for a quote or to place an order please email or phone (08) 9478 2611.