Canvas - Printed and Stretched
Turn your photos or images into a stunning piece of artwork
The Big Picture Factory can print your photo or image on canvas and stretch it over a hand-made wooden frame. The image wraps over the edges of the frame to create an impressive 3D look.
Supplied ready-to-hang, this is a creative way to display your photos, images or artwork.
We use high quality canvas and inks to ensure rich colours and a long life.
The canvas can be any size you like
(any length by a maximum of 1400mm wide)
If your artwork or photo is already on canvas we can stretch it over a wooden frame for you.
We can even produce a montage of canvases of a single image as displayed below.
Keen to try the latest trend?
"Modern Wrap Canvas" has rounded edges for a unique and stylish finish.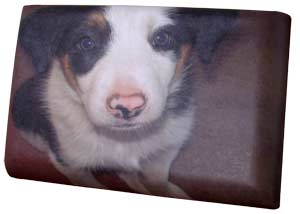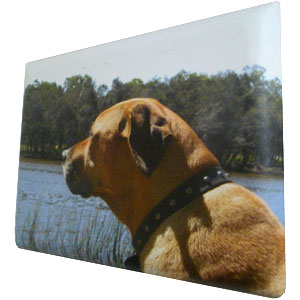 What Do You Need to Provide?
Choose from the following options:
Provide us with your digital photos or images by email, on a thumbdrive or on disc.
Provide your printed or painted canvas for stretching.
Bring in photos or images for us to scan and re-print if you don't have a digital copy.
Provide an old or damaged photo or image for us to restore, print and stretch on canvas.
Let our professional photographer do the photography for you.
Can't decide what would look best for your item? One of our artistic and knowledgeable team members can suggest options for you.
For further information, for a quote or to place an order please email or phone (08) 9478 2611.