What Can We Do For Your Sporting Club?
The Big Picture Factory is a one-stop-shop capable of taking care of many of your club's needs...
Photo Trophies A unique, stylish, and cost-effective alternative to standard trophies
Stationery We can take care of all of your personalised stationery needs - business cards, vouchers, letterheads, compliment slips, and envelopes...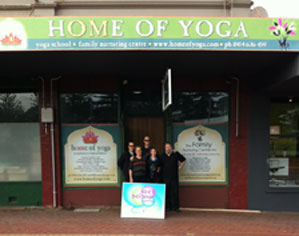 Building & Ground Signage We can design, print, and install all of your interior and exterior signage needs on a wide range of materials for your club house or grounds
Banners & Flags Choose from a large range of exterior banners and flags to draw attention to your club - whether permanent or for your special event
Moveable Signage Help your club to be noticed with moveable signage - valuable for both games and registration days. Available as A-fames, roster signs, pavement signs, or any other shape or material you desire
Custom-Printed Decor Give your club room some personal flare with our decor options including wallpaper, roll-up blinds and doors - imagine a wall of your players!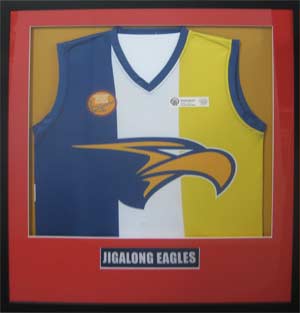 Picture & Memorabilia Framing You name it, we frame it - photos, club shirts, certificates and any other memorabilia. We have a large range of framing materials available; both conventional and unique. We can also print your images to canvas and stretch them over a wooden frame
Photography Professional on-site photography of your games and teams - we can take the photos and then print, frame, or mount them, or even turn them into wallpaper!
Fridge Magnets Display your club's name on a households most used item
Stickers We can make stickers of any size for any use
Shirts with Iron-on Transfers An affordable option for your end-of- year wind-up
Invitations & Tickets Formalise your fund-raising events with personalised invitations or tickets
Calendars Have us produce professional calendars for your members as a memento
The List is Endless... If you can't find what you need, please contact us and we will endeavour to accommodate your requirements... we love a challenge!
For further information, for a quote or to place an order please email or phone (08) 9478 2611.